Anjali and Gopi's had the most beautiful Charlottesville Indian Wedding at Castle Hill Cider.  We love photographing Indian weddings, and Anjali & Gopi's is absolutely one of our favorites! Everything was so colorful, the reactions were priceless, and the dancing was some of the best! Be sure to make it all the way to the end to see my favorite dancing picture!

________P I NSite Image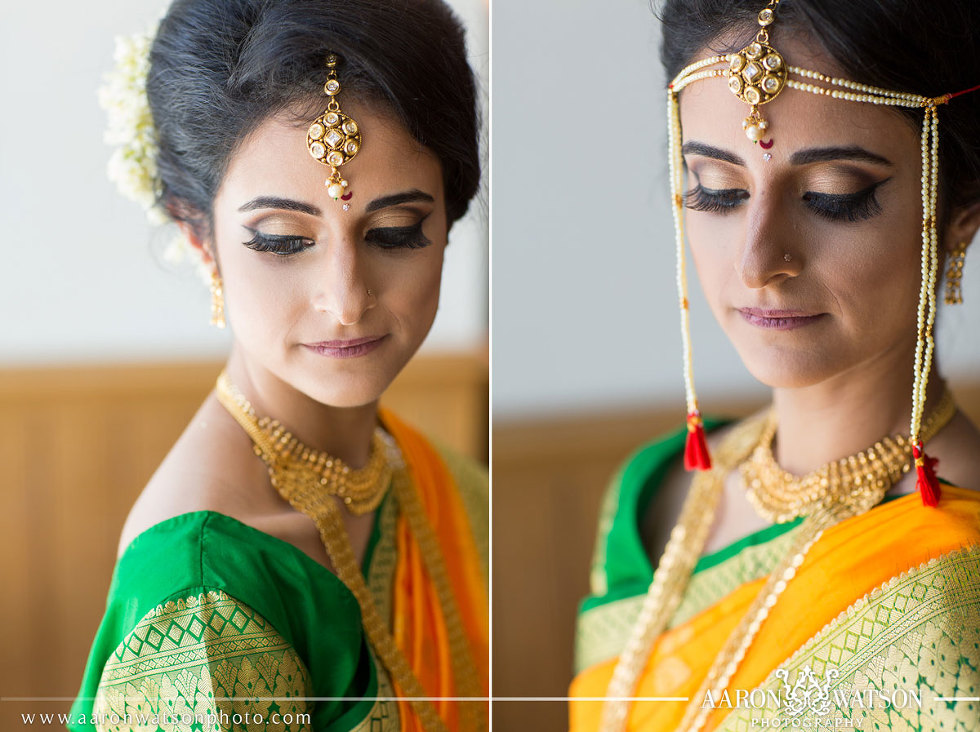 ________P I NSite Image

Sapna did an amazing job on Anjali's makeup, and it lasted flawlessly throughout the entire evening!
We are in love with this beautiful custom bridal lehenga from Studio East6!
Anjali's henna was done to perfection by Henna Harmony!  We loved that she had hidden designs incorporated into her henna which were personal to her and Gopi. See if you can spot the Chicago Skyline, logos for the University of Virginia and the Green Bay Packers, a cardiograph, and Gopi's namehidden in Mehndi design.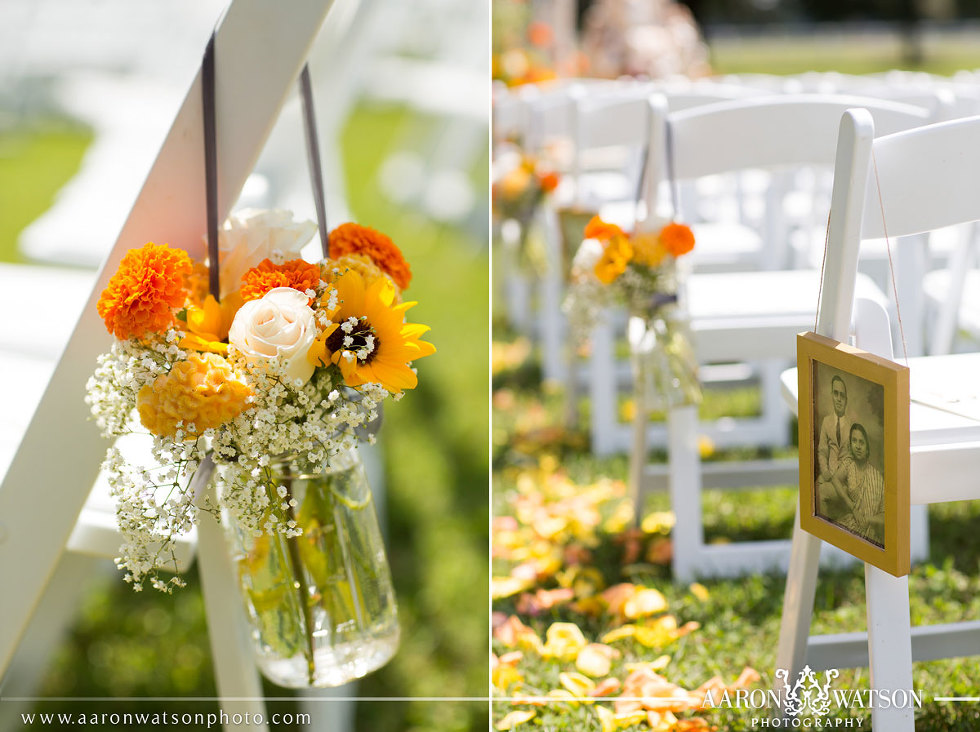 ________P I NSite Image

________P I NSite Image

There were many Indian wedding traditions throughout the day, but the Baraat is always a favorite. Gopi made his entrance in the BMW convertible while everyone danced alongside for the processional of the groom!
________P I NSite Image

________P I NSite Image

From the couple: "The wedding ceremony took place in the presence of Agni (the god of fire) as the divine witness. The core of the ceremony was a collection of Indian rituals, each with a deep philosophical meaning and purpose, performed by the bride, groom, parents of the bride and close relatives."
During the Baraat, Anjali's parents and family greeted Gopi and guided him to the Mandap, the altar whose four pillars represent the foundations of a fulfilled life. As seen above, the antarpat prevented Anjali and Gopi from seeing each other until specific prayers were said.  The blessings upon them promoted love, health, and prosperity in the future.
Once the antarpat was lowered, Gopi got to see his bride for the very first time and his reaction was priceless!
 Anjali and Gopi welcomed each other by exchanging flower garlands, made of red and white roses.
The Jai Mala is the exchange of garlands which signifies their acceptance of one another.
The Saptapadi, pictured above, is when the bride touches seven betel nuts with her right toe while she recites seven sacred vows with Gopi.
In Hindu weddings, couples take their first 7 steps together as a married couple to represent the promises they made to each other.
Anjali and Gopi's love for candy was incorporated into their wedding with this yummy candy bar. This is highly recommended for any wedding that we photograph! 😉
________P I NSite Image

________P I NSite Image

This was truly the best Charlottesville Indian Wedding we've had the pleasure to photograph. Of course it wouldn't be complete without the best dance picture! Everyone at the wedding reception had so much fun dancing the night away, and this perfectly captured it!
 Wedding Photographer: Aaron Watson Photography
Venue: Castle Hill Cider
Wedding Coordinator: Evelyn Keyes – Castle Hill Cider
Officiant: Sri Satyanarayan Marathe
Florist: Couture Design 
DJ: Ravi Jackson
Videographer:  Ian Atkins – Ian's Creations 
Caterer: Bollywood Bistro
Lunch:  Maharaja Indian Cuisine
Wedding Cake:  Maliha Creations
 Dessert:  Carpe Donut
Photo Booth:  Photo Booth of Charlottesville 
Rentals:  MS Events, Real Southern Accents, Stonegate Rentals, Occasion Caterers
Transportation:  Leann S. Smith – Sunshine Tours
Hair & Makeup Artist:  Sapna Desai – The Boutique by Sapna
Mandap Rental:  Yaadein Events
Stylist:  Henna Harmony
 Invitations:  Avani Bhansali – A Royal Impression
Bridal Gown:  Rupa Vora – Studio East6
Rehearsal Dinner:  The Inn at Darden